Collection: Quantity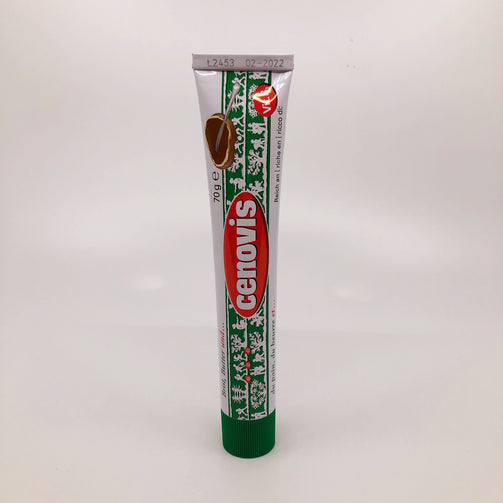 Collection:
Cenovis
Cenovis
Regular price

SFr. 4.80

Sale price

SFr. 4.80
Cenvovis is the vegetable spread with a spicy taste.

Cenovis spices up life with special moments of pleasure. The unique, spicy taste is based 100% on healthy brewer's yeast and plant extracts. Its secret lies not only in the recipe but also in the selected raw materials.
This makes Cenovis the only 100% vegetarian spread - with 100% spicy taste.
| | |
| --- | --- |
| Ingredients | Brewer's yeast extract (contains gluten), Water, Vegetable extracts (carrots, onions), table salt, Vitamin B1 |
🇨🇭 Made in  Switzerland 🇨🇭